Burden of awareness is its indecisiveness, before possibilities, opening up choices with cost and benefits requiring analysis.
Self-Awareness exposes the mind to a world that makes it feel vulnerable, uncertain.
Will to live becomes a death wish, seeking relief, when faced with the inevitable.
Survival instinct becomes the pleasure principle.
It is time to reclaim survival, as revival – the will-to-live, as the meticulous consolidation of past, preserving it as a foundation upon which to construct our kingdoms, and from where we can launch towards our ideals.
Not survival for its own sake, but survival as reaffirmation of what has come before, particularly that which has distinguished us within existence.
A re-routing, to invigorate forgotten root systems harvesting hidden subterranean caverns.
Self-maintenance redefined as remembrance.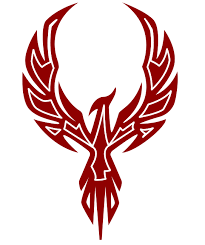 Last edited by Outis on Tue Jul 19 2016, 06:38; edited 1 time in total
The uncovering of the old Indo-European spirit will have to begin with a return to linguistic sanity. Climbing out of semiotic schizophrenia will be the start of the healing process.
Ancient ways, rediscovered will have to be adopted to current circumstances, without stripping them of the essence of their core principles; pre-Christian/Islamic ideals adjusted for a post-Christian/Islamic world.
Recognizing these core principles, bringing them to light, and accepting responsibility for all that has transpired is the first step towards this revival; self-diagnosis without blaming the dis-ease.
The virus is memetic, and language/symbols is how it authenticates itself. Revival will proceed from a return, to a self-cleansing of the mind, from all the centuries of linguistic scarring the virus has left, as evidence of its identity.
Recovery will not be a complete restoration of how things were preceding the dis-ease. Every battle leaves behind damage that has to be adjusted to a health now altered by the experience of illness. What will follow, if healing is advanced, is a rebirth of something more able to deal with the new element of the virus' passing.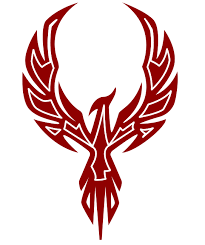 Last edited by Outis on Tue Jul 19 2016, 06:39; edited 2 times in total
Scratching our way to the surface of this burial ground, will push to the side the dirt piled over our still living corpses, and the bones of our ancestors.
Words now associated with the memetic dis-ease, revived in their meaning, reconnected to their origins.
Words like "shame", "ego", "love", "respect", "nobility", "aristocracy", "truth", "God", "human", "man", "woman", pulled out from under the mud, piled up over the centuries of mental illness.
Words cleansed of their viral mutations, their cancerous detachments, their shameful associations.
Recuperation will take the form of an excavation. With each discovery of ancient artifacts in the dirt, and what will proceed is a meticulous brushing away of the elements not belonging to it, uncovering the original form, incomplete, and cracked, as it might be; invigorating our imagination with its implication, we will return it to its original form in our minds, each lost piece re-turned using our imagination guided by our teaching, to inspire us towards new creations.
Each uncovered remnant an ornament of our forgotten past, never to be returned, but to be reborn as something nobler, more appropriate, more durable within these times.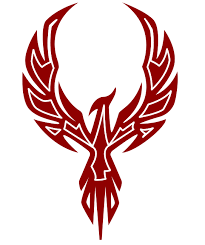 So altered by the dis-ease, we are, that when looking back to our past health we see it through the corrupting lens of the illness.
We feel shame when we use certain words, now forever corrupted by the intervening years of their diseased usage. Symbols once part of our insight, now fill us with dread.
The memetic virus having appropriate symbols has forever soiled them with its touch.
Healing ourselves will have to be accompanied with the re-appropriation of our own metaphors, and symbols, and the words we used to represent our engagement, our marriage, with world.
If in the long run of our stay in the infirmary, words like "asceticism", "stoicism", "guilt" have been assimilated into the cancerous panoply, when it hijacked cellular division and masked its nature so as to spread within the body,  then it is our task, as part of our return to health, to reclaim them as our own.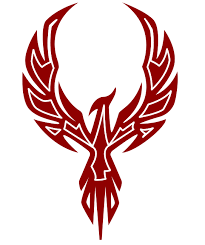 The solution is easy to comprehend and difficult to implement in these modern times:
Permit all behaviours, and their repercussions (full cost/benefits), and the dis-ease will exterminate itself, because it is by its very own identification anti-nature, anti-life.
A virus will kill the host, though this will also result in its own demise.
When ideal meets real, the ideal does not stand a chance.  

But, if we wish to avoid such a risky decline into jungle-law, with unforeseeable consequences, then let us sit back, in a "live and let live" posture, not intervening to mitigate between actor and world.
Let nature do her work.
Risks are still present, but reduced.

Little gestures will suffice.
Things like letting fools be fools, without trying to talk them out of their foolishness.
If we are bold, perhaps going so far as to encourage them, in subtle ways, feeding into their psychosis, agreeing with their insanity.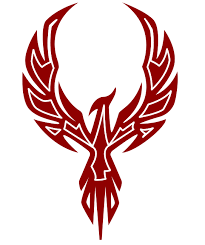 Our revival will be a re-turn to what was buried, but not lost.
No "new" religion will integrate the dis-ease with our past/nature, to give life to a mutation, a sickly monstrosity, as our compromise to failure.

A return to forgotten myths, and metaphors; to hardness, made repulsive in our sickly softness.
We will make ourselves hard, and not soften the principle that guide us; we will sharpen our instincts, and our wits, and not dull the world's existence.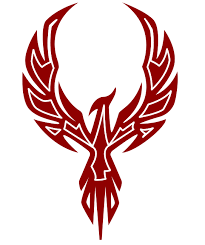 ---
Permissions in this forum:
You
cannot
reply to topics in this forum